Custom look
for your club
Sportira specializes in outfitting clubs for a variety of sports such as soccer, ice hockey, basketball, flag football and more.
Get a free quote
Define your club's needs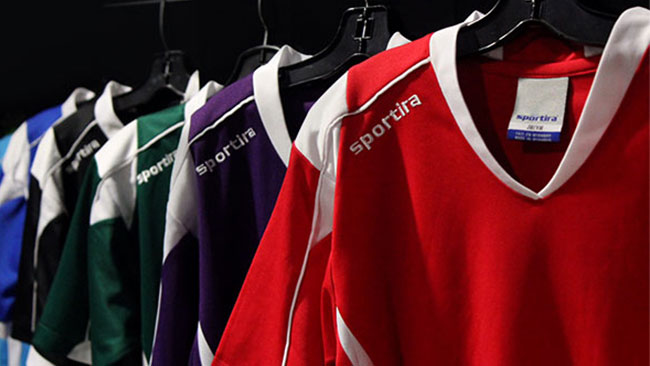 In-stock team uniforms
Choose from pre-made team uniforms for quick delivery times. Add player numbers and logos for additional flare.
Soccer - Flag Football - Ball Hockey - Basketball - and more!
Discover options
Custom team uniforms
Stand out from the rest! Create your look your own unique team design. Player name and sponsor logos included.
Soccer - Flag Football - Ball Hockey - Basketball - Softball - Ice Hockey - and more!
Discover styles
What we offer
Sportira offers a one-stop shop for all your club sports uniforms and apparel needs.
Our team of in-house artists and agents will assist you with creating a custom look for your club. We ensure that all our products suit your needs and are made with the highest standards of quality and efficiency.

Team
collaboration
Our in-house design and sales team readily available to serve you.

Uniform
customization
Reflect your team spirit with custom uniform designs.

Quality
product
Over 20 years of creating quality, durable and stylish teamwear.

Locally
produced
All custom sublimation is 100% made in Canada, in-house!
Get a free quote
Send us your information and let's get started